One and Done: Raising awesome only children
Members of the One and Done club are surrounded by friends with multiples, stressed by social pressure and bombarded with media images of large, happy families. So, it comes as no surprised that many parents of only children worry that … Continue reading →
---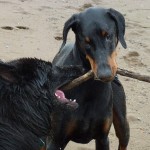 Issues in Separation and Divorce: Who Gets the Friends?
It is brutally hard to manage co-parenting arrangements during separation and after divorce. It's painful divvying up time and belongings, homes and pets.  Discussions of finances can send separating couples in to battle or hiding, licking wounds in deep, deep … Continue reading →
---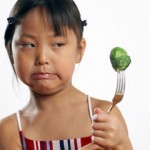 Food Fights
Food is fundamental. We want our kids to be healthy and strong and we'll do anything to make this happen. And so, sometimes we fight stubbornly about food with our spouses in ways we would never fight about bedtime or … Continue reading →
---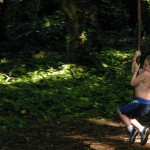 Girl Gone Active
GIRL GONE ACTIVE My daughter, now almost 21 years old, was a whirling dervish when younger. There was no walking somewhere, there was only skipping or running. She wasn't very coordinated or strong, she wasn't involved in any organized sports, … Continue reading →
---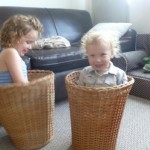 Parent Playfulness
Parent Playfulness There is much talk in the parenting cosmos about how play is vital for optimal child development. Rambunctious, high-energy tussling with grown-ups is said to increase IQ's and foster better self esteem. Guided fantasy play provides children with … Continue reading →
---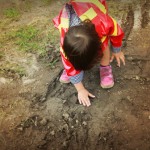 Odd Kid Out
In my perfect parenting world there is no need for the phrase, "You can't say you can't play" because all kids are invited to join in, all kids are tolerant of differences, all kids know how to share, adapt, and … Continue reading →
---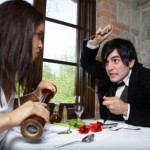 Fight Fair, Parents!
Valentines Day is around the corner, and while many may be planning for a romantic, loving day with your partner, others are wondering whether they'll be able to be in the same room without wanting to throw a verbal (or … Continue reading →
---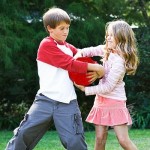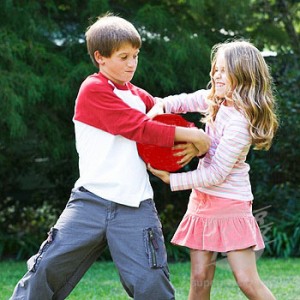 Shout Out for Going Backwards
As this summer ended and autumn began, my office phone rang off the hook. The perfect sleeper was suddenly up at 3 am, the previously potty-trained was back in pull-ups, the former fair sharer was biting his best friend. Each parent calling … Continue reading →
---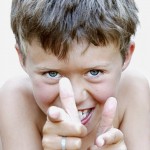 Teaching Kids Tolerance
Difference by Alice Kaltman Originally appeared in A Child Grows in Brooklyn on January 27, 2011 We can teach kids what we believe is right, but we can't always protect them from what's wrong. That's a sobering and scary fact … Continue reading →
---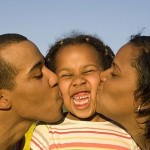 Parenting: Which Style is "You"
Parenting Team Planning 101 Achieving balance in parenting is one of the toughest aspects of family life. It's so tough, many parents often back off from addressing their differences directly and operate in parallel universes of "if I want something … Continue reading →
---